Assisting Real Estate Buyers and Sellers in Pinellas, Pasco, and Hillsborough County, Florida, for Over 23 Years
ABOUT CHRIS O'CONNOR
Proudly serving Tampa Bay Florida real estate buyers and sellers for 23+ years
Real People. Real Lives. Real Estate.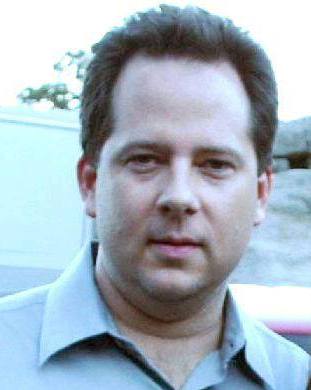 Being a REALTOR® means much more to me than just a source of income. I have a genuine appreciation for my clients and treat them with the care I would offer to my own family. Perhaps this is why nearly 100% of my buyers and sellers choose to work with me repeatedly, year after year, decade after decade, whenever they require assistance in buying or selling a home. My objective is to extend this same level of dedication to you. If you grant me the privilege of being your REALTOR®, I am committed to not only meeting but surpassing your expectations. You won't even consider seeking the services of another REALTOR® in the future. Furthermore, our connection won't end once the deal is finalized. My aspiration is to be your steadfast REALTOR® and trusted friend for life. Please, read my Zillow reviews!

Integrity is my cornerstone. Do you wish to know the current value of your home? I will provide you with an honest assessment. Even if my professional evaluation doesn't align with what you may hope to hear, I am dedicated to delivering the truth. Making inflated promises that exceed realistic figures is neither ethical nor professional. Such an approach hampers the potential for a lasting partnership between us.

If you're in search of a new home but aren't intimately familiar with the Tampa Bay area, rest assured that I am well-acquainted with the region. With an understanding of your preferences, I will guide you toward suitable communities and prime properties. Having been an integral part of the Tampa Bay real estate market for nearly a quarter century, I possess the knowledge to identify your ideal home and secure it at a price and under terms that serve your best interests and those of your family. I am equally committed to ensuring that you are not taken advantage of by sellers.

If your intention is to buy or sell a home within the Tampa Bay area, I would be deeply honored to serve as your REALTOR®. Please feel free to reach out to me at 727-804-5319 to discuss your real estate needs. There is no obligation attached. Whether you have inquiries about the market, taxes, or schools, I am just a phone call away. I eagerly anticipate the opportunity to talk with you and establish both a professional rapport and a lasting friendship.
Fully vaccinated and boosted with Moderna.
OUR TEAM
CHRIS O'CONNOR
Realtor® & Mobile Notary Public
Charles Rutenberg Realty, Inc.

LUCY CHELLIS
Senior Mortgage Loan Officer
Achieva Credit Union